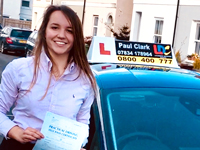 Bella
Passed 1st time !!!
When done Bella !.. nice drive ... safe driving for the future!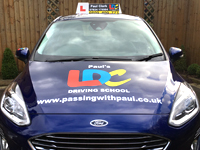 Lois
Well done Lois !.
From Lois: I really enjoyed learning to drive with Paul. He's very easy going & patient which I found reassuring especially in my first lessons when I was unconfident. He is reliable and organised so I would definitely recommend him to anyone thinking about learning to drive. Thank you Paul!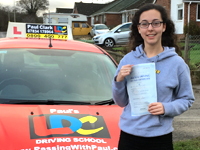 Daisy
NO faults !!!.. perfect drive
Well done daisy !.. as the examiner said , "perfect drive"..
Mason
Passed first time
Passed my test first time with Paul !. He was patient, encouraging and made me feel at ease while driving!. I highly recommend him !.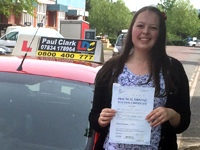 Michelle
Passed my test with Paul Clark !. Very friendly and very patient! Feeling very happy !
Lauren Hewitt
First time passed !!. Excellent result!.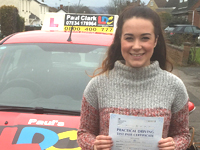 Jenny fox
First time pass !!!
Well done Jenny !.. First attempt and passed. It was a pleasure !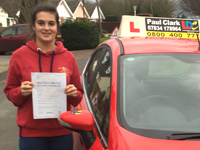 Leia Hyde
Passed first time

Tom Clark
Passed first time !!!
Paul made my lessons fun, but also made me feel very confident with driving! I was very nervous on my first lesson but soon felt relaxed. Paul is really patient and I would recommend him to anyone! Which I did and he also taught many of my friends.
Connor Whelan
Paul provided me excellent tuition and was very helpful and flexible as I work 9-5 all week ! His training not only got me through my test, but also made me very confident and comfortable on the road !.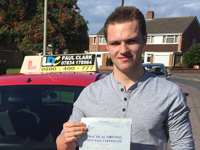 James
Zero faults
Passed with NO faults !!. Great job James